JOINT EVENT STOCKHOLM AND MADRID
Venue Stockholm
Norrsken House / Townhall, Birger Jarlsgatan 57C, downtown Stockholm (Bus:2 / Tban: Rådmansgatan) 
Venue Madrid
The Nordic Pavilion in Hall 6, at IFEMA (Metro 8, Stop: Feria de Madrid)
Panelists in Stockholm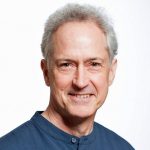 Marcus Carson is Senior Research Fellow at Stockholm Environment Insitute (SEI) and associate professor of Sociology. He is particularly interested in how people, through organizations and institutions, organize and respond to pressing social and environmental problems. Marcus led phase 2 of the Arctic Resilience Assessment (2016), and was co-lead author for the resilience chapter in Adaptation Actions in a Changing Arctic (AACA) for the Arctic Monitoring and Assessment Programme (AMAP) in 2017. He is currently working with the climate mitigation potential of restoring degraded wetlands in the Arctic.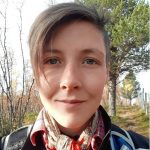 Katarina Inga is Research Associate at Stockholm Environment Insitute (SEI Headquarters – Governance and Institutions Unit). Katarina is also Sámi and is concerned about the biodiversity in the Arctic and how climate change affects the Sámi people; indigenous people inhabiting Sápmi, which today encompasses large northern parts of Norway and Sweden, northern parts of Finland, and the Kola Peninsula within the Murmansk Oblast of Russia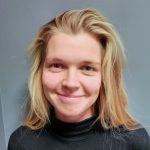 Amanda Mide-Andersen is a Master Student in Climate Change Management in Norway. She holds a Bachelor in Technoanthropology from Copenhagen with a specialization in user- and citizen involvement in environmental and sustainable transition processes. Amanda believe that engaging the public and influence the practices of human actions is the key in handling the urgent issue of climate change.
Nordic Climate Action in Stockholm, Madrid – and online
Welcome to a global dialogue about Nordic Climate Action – in Madrid, Stockholm and online! The Nordic Climate Action Weeks are taking place in two locations, one at COP25 in Madrid and one in Norrsken House in Stockholm. The two hubs are connected virtually and will be joined in a number of events that are transmitted online. See full program Dec 9, Ocean, Air and Arctic Issues, here 
The Nordic Council of Ministers and the Nordic Council are behind the Nordic Pavilion in Madrid and Stockholm. This is COP25 Live during Nordic Climate Action Weeks. The overall theme of Nordic cooperation and the pavilions is "Act to Inspire – Inspire to Act", and the focus on Monday 9/12 is Ocean, Air and Arctic Issues.