This is an epic and sensitive story about the meeting of Frost, a beautiful polar bear mum, and Asgeir Helgestad, a Norwegian wildlife filmmaker. During a four-year journey, since their first encounter in 2013 at Frost's Arctic home on Svalbard, Asgeir follows the bear as she struggles to survive and raise her cubs with her home melting away under her feet. The reduction of sea ice makes it difficult for Frost to hunt, as well as for Asgeir to find her again. The rising temperatures affect all life in the Arctic. Together with the ice disappear ice algae, fish, seabirds, enormous blue whales, seals and bears.
Yet, the dazzling beauty of the Arctic is still enchanting. Vast landscapes, unforgettable light and all forms of life from microscopic algae to huge walruses come together to accentuate an unprecedented struggle for survival. With feelings alternating continually between hope and despair for Frost and her small cubs.
The film explores the question: This planet is home to all of us, can we afford to ignore it?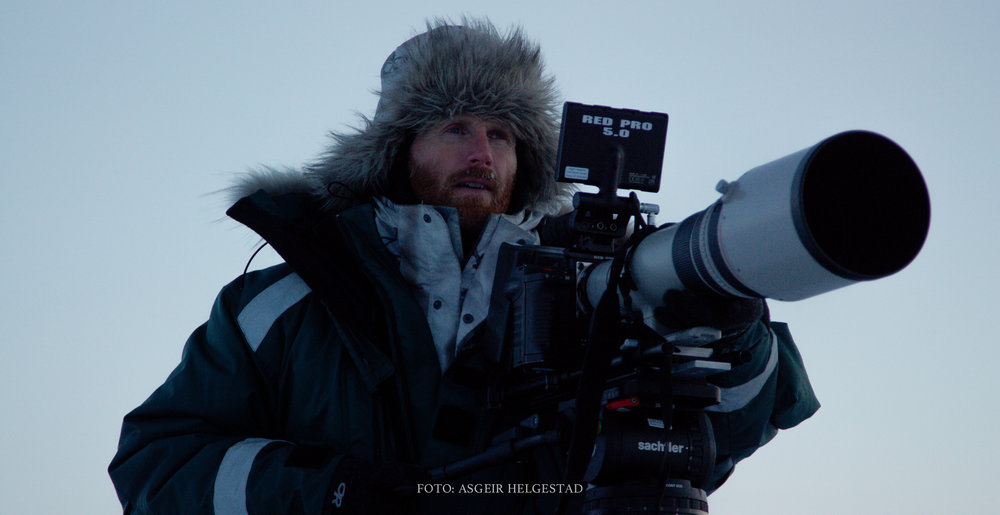 Asgeir Helgestad is perhaps one of the world's foremost photographers of polar bears and wildlife in the Arctic. He has collaborated with BBC, NRK and a number of other international channels and projects. In Queen without Land he makes his ultimate film, with his own voice and his own message. He is unique in his experience of working in the inhospitable Arctic.