The Arctic, Environmental Solutions and Bold Climate Action
This event provides a different kind of seminar experience that creates an interactive dialogue between participants sharing ideas about environmental solutions, the Arctic and Bold Climate Action perspectives.
The event is open for everyone to attend, free entrance.
Venue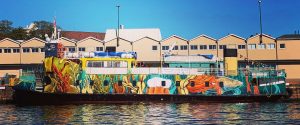 Look out for this boat! 
TOOL is docked at SALT, Langkaia 1, downtown Oslo.
Close to Oslo S and just across the sea from the Opera House (link to map).
Panelists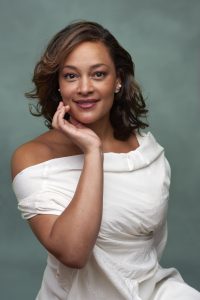 ISELIN SHUMBA | In Silence For Climate
Can we turn the feeling of helplessness into strength by simply being silent? Iselin Shumba is a Norwegian actor, commentator, feminist and climate activist. Every Monday she sits in silent climate protest in front of the Norwegian Parliament in silence for climate #IStillhetForKlima #InSilenceForClimate. Meditation is associated with self-development, but for Iselin Shumba it also appeared to contain some form of protest. In Ted x Arendal's "Sustainable Silence" she talks about her commitment and her earnest prayer that politicians must listen to the demands of the world's climate-striking youth. Shumba has had several roles both at the National Theater and in TV series for Netflix, and NRK.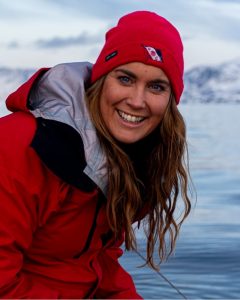 CATHARINA H. FROSTAD | Clean Sea Solutions
Clean Sea Solutions is a Norwegian company developing innovative solutions to reduce and prevent the inflow of marine plastic waste into the oceans and clean our waterways. Catharina H. Frostad is both Explorer and Sailor with big passion for our Ocean. She works on the field and has a passion for how we can use technology to develope sustainability.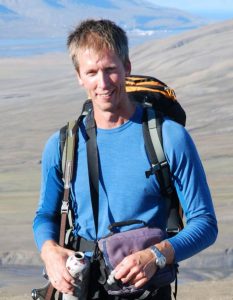 KETIL ISAKSEN / Norwegian Meteorological Institute
Ketil Isaksen is Senior Scentist at the Norwegian Meteorological Institute. His main interest is research on the permafrost's sensitivity to climate change and extreme weather events. For 25 years, Svalbard has been his second home, and the consequences of climate change are already very evident on the island. Every month for nine years, the scale at Longyearbyen Airport has shown temperatures higher than average.
Partners
The event is a joint event with The Ocean Opportunity Lab (TOOL) and The Climate Festival § 112 which aslo has other exciting activities at SALT Art&muscic  all day and evening.
The event is supported by Stiftelsen Flux and produced in collaboration with our partner Memetor.